AS AN AMERICAN, YOU ARE MORE LIKELY TO DIE FROM A HEART ATTACK THAN ANY OTHER CAUSE.
EVEN IF YOU EXERCISE, ARE AT IDEAL WEIGHT, AND ARE ON A CHOLESTEROL MEDICINE, YOU STILL CAN HAVE AN UNEXPECTED HEART ATTACK.HOW CAN THAT BE?
Today, the current standard of care for cardiovascular disease treatment is based on general common risk factors such as cholesterol level, age, sex, weight, activity level and more. Unfortunately, these only provide a generalized statistical prediction of your risk of having a heart attack or stroke. In other words, the current standard tells you very little about
your personal, individual risk.
But fortunately, now there's a better way to detect the presence of disease LONG BEFORE it results in a heart attack.
HEART ATTACKS AND STROKES ARE NOW OPTIONAL ! REALLY !
With the aid of new technology, we can now detect the presence of diseased arteries long BEFORE they result in a heart attack or stoke and long before they can be detected by traditional medical tests.
"If you're a dentist you get 7 hours of CE credit and it's tax deductible, too!"
This new technology is not available at your physician's office or local hospital. These results, combined with a new approach of treating the individual based on advanced personalized blood and genetic tests, allow us to now dramatically decrease the chances that you will EVER suffer from a heart attack or stroke.
Join us in Orlando, FL
for the
2023 Healthy Dentist Summit
October 8, 2023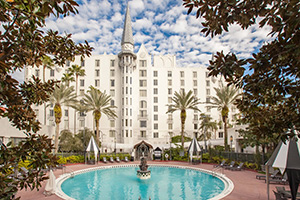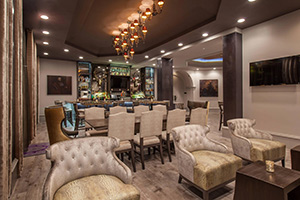 Castle Hotel
8602 Universal Blvd
Orlando, FL 32819
(407) 345-1511

Program starts at 8am on Sunday, October 8th and concludes at 5pm.
"As a dentist, I highly recommend investing in your future health by attending The Healthy Dentist Summit. I was amazed at the wealth of knowledge presented by Dr. Ford Brewer, Dr. Janice Derrickson, and David Meinz. Dr. Doug Thompson reviewed our oral bacterial lab results and showed us how wellness can positively effect our practice bottom-line. I was surprised to learn that Lp(a) is a genetic trait that triples the risk of a heart attack. Most people have never heard of it or the numerous other genetic markers that we now need to know about. Receiving one-on-one coaching was an instrumental part of the success of the weekend. And wow! As a southern cooking gal, I didn't know that eating more plant-based foods could be so awesome. If you care about the quality of life as you age, make it a priority to attend the next Healthy Dentist Summit."
—Gail Redman, DDS, Sikeston, MO